Rage Monthly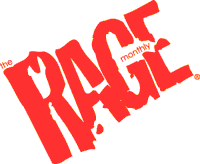 Check out Rage at ragemonthly.com.
The Ten Tenors are ready to sweep you off your feet this month with some of the most romantic songs and arias of all time.
With the original Hillcrest Mardi Gras making its return to Urban Mo's on Tuesday, February 28, there has never been a better time to get your Mardi Gras on and collect those beads.
Moments exist in film, television and other mediums offering snapshots, but few illustrate the full experience or show the arduous timeline signifying the full power and strength of the LGBT movement. "When We Rise" is about to fix that.
What do you have when you combine a washed-up Hollywood maven wanting to resurrect her career, her distant husband, a well-endowed on-the-side lover and two horrible children?
Based on the film that starred three living legends -- Jane Fonda, Lily Tomlin and Dolly Parton -- "9 to 5: The Musical" features music and lyrics by Grammy Award-winner Parton, with a book by Patricia Resnick.
He's hot, he's hung and he's hooked on you. Finally, it seems the stars have aligned and you've landed a great guy just in time for Valentine's Day. But you're wondering, is this just a convenient infatuation or is he really "the one?"
Long nights... Freezing mornings... Winter has us dreaming of summers all day, every day. Which of course, means making decisions about the future of your body and the hair upon it. That's right... we're talking about manscaping.
Now in his tenth visionary season leading La Jolla Playhouse, Artistic Director Christopher Ashley brings us a new Disney musical -- "Freaky Friday."
Lots of people turn to romantic movies this time of year for both encouragement and solace, which got us at The Rage Monthly thinking about those LGBTQ-themed films that can be considered"most romantic."
Those who follow my words know that I am a pacifist by nature who respects and accepts diversity as a reality of life. But the fallout of and since the 2016 elections has awakened the instinctual survivor in me.