Rage Monthly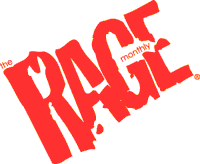 Check out Rage at ragemonthly.com.
Was it worth the long, tightly-packed flight, you ask? Hands down, yes, without a doubt. Thailand is like no other place on earth.
The body needs to be challenged in order to grow, just like our minds do. If you learned the same lesson over and over each day, after a while the routine would become a bore and stop benefiting you.
An innovative musical hit the "Great White Way" in 2015, "Fun Home," was nominated for twelve Tony Awards and won five of the highest honors for a musical. A star of the show's national tour talks "Fun Home."
There's a new fresh face on the scene on University Avenue in Hillcrest and favorite neighborhood bar Flicks grabbed him first.
Summer Roadtrip is the theme of this season's dineL.A., an event that highlights 300 of the city's ethnically-diverse eateries from Friday, July 14 through Friday, July 28.
Summer is upon us. It's the time of year for hitting the beach, the pool and enjoying the great outdoors. Here's The Rage Monthly's "must have" list of items to heat up your summertime fun.
Comedy and musical genius Ken Ludwig, whose "Baskerville" brought Sherlock Holmes and Mr. Watson to The Old Globe, is back with a brand new Globe-commissioned world premiere comedy about another iconic duo: Robin Hood and Little John!
Fred Schneider's voice is the distinctive sound you hear in the foreground of many of the B-52s hits. That voice speaks in this exclusive Rage Monthly interview!
The 42-year-old annual event taking place from Friday, July 14 through Sunday, July 16, has been a reflection of where we are as a community, whether addressing the early days of the AIDS epidemic or fighting for marriage equality.
Wrabel has written for everyone from Ellie Goulding to Lea Michele, Prince Royce, Adam Lambert, Will Young, Phillip Phillips, Katharine McPhee and Pentatonix.