Top Story
Gloria Vanderbilt, the intrepid heiress, artist and romantic, died Monday at the age of 95.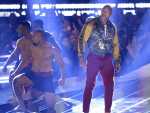 Dwayne "The Rock" Johnson didn't make a household name for himself by conforming to someone else's idea of who he should be, an approach he encouraged others to take while accepting a top honor at the MTV Movie & TV Awards.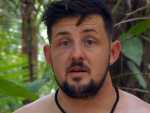 The Discovery Channel show "Naked and Afraid" featured its first transgender contestant, Quince Mountain, a National Guard vet and arctic dog sledder.
Another "Empire" actor has been arrested in Chicago, but this time on a traffic-related offense.
A decade after seemingly wrapping up "The Hunger Games," Suzanne Collins is bringing readers back to Panem. A prequel, set 64 years before the beginning of her multimillion-selling trilogy, is coming next year.
Just in time for gay Pride month, Shout Factory releases a cult favorite gem in the LGBTQ+ movie genre.