Top Story
The 21st OUTshine Film Festival - Miami, once again paves the way for the year in queer cinema by showcasing some of the most exciting LGBTQ titles. Mark my word you will see a hos...
You might mentally file this movie alongside others of a certain theme and setting: "Another Country," "The Imitation Game," and perhaps "Fat Man and Little Boy," but the film's hollow heart and less than credible storytelling finally catch up to it.
The real horror here would be forcing someone to sit through this "The Conjuring" spin-off for multiple viewings.
This Belgian comedy gives us a "Green Card" plot twined together with a "Wedding Banquet" sensibility, exploring the nature of sympathy and compassion in the process.
In this haunting story collection, author Michael Carroll showcases the introspective lives of Key West residents and visitors.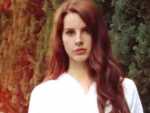 EDGE turned to our community of more than 200,000 Facebook followers and asked what artists and songs give you inspiration. The response was overwhelming! Here are some of your favorite picks.