1 thru 10 of 7293 Stories
The Jonas Brothers are the latest celebs to participate in out comic Billy Eichner's "Billy on the Street."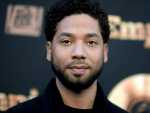 A former judge who wants a special prosecutor appointed in the Jussie Smollett case is back in court with new motions to obtain her goal.
The discovery of handwritten wills in the home of the late Aretha Franklin could ignite a dispute among family members about the estate of the "Queen of Soul."
Aaron Schock is back in the news for being photographed at a LA gay hang out with a Speedo-clad companion.
Kristin Chenoweth has been declared "Queen of the High C's" and VACAYA's godmother, along with Katharine McPhee, Leslie Jordan, Alex Newell, and Lesli Margherita headlining the inaugural August cruise.
Elle Fanning says she fainted at a Cannes Film Festival dinner because he dress was too tight.
"This Is Us" star Milo Ventimiglia learned firsthand what the Red Nose Day's fundraising campaign means to children in need, and he's eager to spread the word.
As the Cote d'Azur extravaganza has unspooled over the last week, photographer Petros Giannakouris has focused his camera lens on the smaller fashion details of the festival's famed red carpet.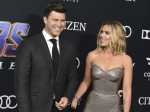 Wedding bells are in the future for actress Scarlett Johansson and Colin Jost of "Saturday Night Live."
A large sign warns motorists that Iceland's Fjadrárgljúfur canyon is closed to visitors but drivers keep on coming down the narrow gravel road. A ranger has to explain why no one can pass: The vulnerable landscape cannot sustain more visitors.
1 thru 10 of 7293 Stories