1 thru 10 of 2532 Stories
A new piece from the New York Times looks at the subscription service OnlyFans and speaks with Matthew Camp, a popular 34-year-old go-go dancer from New York who found success on the platform.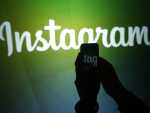 An Instagram account that published comic strips depicting the struggles of gay Muslims in Indonesia has disappeared from the site following a frenzy of moral outrage online in the world's biggest Muslim nation.
Private investigators working for Jeff Bezos have concluded that the brother of the Amazon CEO's mistress leaked the couple's intimate text messages to the National Enquirer, a person familiar with the matter told The Associated Press on Monday.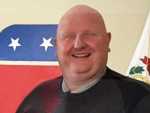 It seems someone in the West Virginia House of Delegates has his linens both mixed up and in a twist: State lawmaker Eric Porterfield claimed that America's LGBTQs are today's equivalent of the Ky Klux Klan. As if we'd treat bedsheets that way.
Racial insensitivities ran rampant in popular culture during the 1980s.
Do men seeking a more socially acceptable self-image exaggerate their penis size?
A gay porn star is opening up in an emotional video in which he details sexual abuse he was subjected to by his own father.
The mayor of West Hollywood, John Duran, is also the board chairman for the Gay Men's Chorus of Los Angeles (GMCLA) — but the latter is a post he will be leaving in a few months, as allegations about inappropriate touching and comments swirl.
After vowing she was quitting comedy after her massively successful standup special "Nanette," out comedian Hannah Gadsby told The Hollywood Reporter this week she's returning to standup with a followup.
One of the most public proponents of conversion therapy denounced the practice... and came out on Friday.
1 thru 10 of 2532 Stories