Top Story
A breakdown of the queer 71st Primetime Emmy nominations.
1 thru 10 of 13880 Stories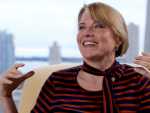 This documentary talks about the importance of LGBTQ+ television representation, as well as the particularities and power of queer fandom.
A vivid and layered look at actor Mark Patton's fall from the limelight because of homophobia related to a panned sequel to a popular horror film franchise.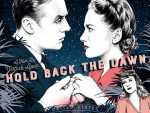 Director Mitchell Leisen's 1941 romantic drama "Hold Back the Dawn" has been restored beautifully for an incredible new Arrow Films Blu-ray. Pick this release up immediately.
Lawrence Kasdan's "Mumford" is now available on Blu-ray from Kino Lorber. Although it is one of his minor films, Kasdan's mark on cinema history can be felt in this movie.
Jean-Luc Godard's 1965 science fiction film "Alphaville" is now available on Blu-ray from Kino Lorber. This oddity in the famous director's career has never looked better.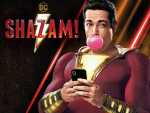 Based on the DC Comics hero, "SHAZAM!" - available now on 4K Ultra HD, Blu-ray and Digital - is just the bit of magic needed to spark up an afternoon on the couch the whole family can rally around!
When characters in a movie say they have grown tired of living in the fast lane and want to move out to a secluded house in the country, audiences know that nothing good is going to come from it.
The last time that Seth Rogen attempted to get political in a movie, an international incident ended up occurring in real life. The good news is that Rogen's new politics-based film won't cause any problems among those with nuclear weapons.
The real horror here would be forcing someone to sit through this "The Conjuring" spin-off for multiple viewings.
The pressure was on for young actors Shahadi Wright Joseph and JD McCrary when they got word that they'd been cast as the voices of young Nala and young Simba in "The Lion King."
1 thru 10 of 13880 Stories