Top Story
Miley Cyrus is being hit by a wave of backlash after she took to her Instagram Live Sunday and told fans that they "don't have to be gay" because "there are goo...
1 thru 10 of 14266 Stories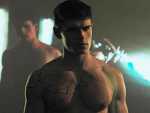 Austrian filmmaker Gregor Schmidinger calls this psychedelic trip a post-gay coming of age story.
The story of Brazil's most famous transgender activist and mentor.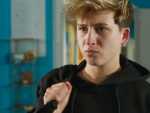 Writer-director Margherita Ferri presents a complex portrait of a young trans athlete in a remote Italian town in "Zen in the Ice Rift."
Does Arrow Video's new Blu-ray differ from any other "revived human" horror film?
Fans of the original might not quite warm to the CGI remake of "The Lion King," but a new generation will claim it as their own.
The resurgence of writer Stephen King's works continues on in the year 2019. And what better time of the year to release a somewhat forgotten TV film made from one of his works.
This fun, fresh-eyed take on the slasher genre from 1989 follows a group of spring breakers who are stalked by a motorcycle-riding, masked killer with a flair for electrocution.
Director Charles Band's nasty little 1982 B-movie "Parasite" is now available on 3D Blu-ray and Blu-ray from Kino Lorber. Pick this up if you're a fan of the horror genre or want to learn more about long dead 3D technology.
"Galaxy Quest" remains a witty and endearingly hilarious movie deserving of your time, but this Blu-ray release doesn't earn a single penny of your money.
The feel-great, dance-in-your-seat movie of the year!
1 thru 10 of 14266 Stories