Writer-director extraordinaire Richard Linklater is trying to focus a light on why artists do matter in his engrossing and unique new film.
In 2014, ISIS kidnapped thousands of Kurdish women and turned them into sex slaves. This war time revenge tragedy is the story of how those women stood up and fought back, refusing to be victims.
Available now on Blu-ray and DVD, "Tolkien," starring Nicholas Hoult, explores the life of the man who imagined a Middle Earth inhabited by myth and magic, and how his love of language inspired his work.
A fictional caper about an antiquities heist set in an ancient Jordanian city has stirred widespread outrage over the film's portrayal of historical Jewish ties to Jordan.
Upcoming indie flick "Adam" debuted at the 2019 Sundance Film Festival and received mostly rave reviews. Since then, a contingent of critics, reviewers and cast members have come forward to criticize the movie as well as to allege that the set was toxic.
The highly anticipated 2019 version of "Little Women," written and directed by Greta Gerwig, now has its very first trailer, featuring stars Meryl Streep, Timothée Chalamet, Saoirse Ronan, Laura Dern, Emma Watson and more.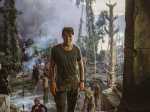 If filmmaking is a war, then "Apocalypse Now" was very nearly Francis Ford Coppola's Waterloo.
Young Kenyan women Kena and Ziki have become lovers, but can really only call each other "Rafiki."
A young Brooke Shield became the major marketing focus in order to promote her first film appearance, years after she became famous for "Pretty Baby" and "The Blue Lagoon".
After he gets unceremoniously dumped by his boyfriend, Raphael goes on a trip to try and work out why it happened.