He's openly gay. He's married. And he's making history by running for the governorship of the state that gave us Mike Pence.
Being a size 2 came in handy as Hecht was deciding on just the right red carpet look for her big night Sunday at the creative arts Emmys, to air Saturday on FX ahead of the main slate. She didn't win, but she had a ball picking out a dress.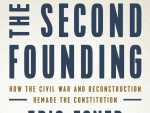 It took the United States two tries to get the Constitution right. The second time was during Reconstruction, the 12-year period after the Civil War when the 13th, 14th and 15th Amendments were adopted.
As Democrats controlling the House unveil a stopgap, government-wide spending bill to keep the lights on and pay the troops, there's scant evidence that power sharing in the Capitol will produce further legislative accomplishments anytime soon.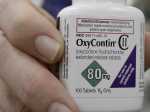 Purdue Pharma gets its day in court Tuesday after the OxyContin maker filed for bankruptcy and negotiated a potential multi-billion dollar settlement to resolve thousands of lawsuits.
Long before President Donald Trump threatened to cut off Huawei's access to U.S. technology, the Chinese telecom equipment maker was pouring money into research that reduces its need for American suppliers.
Just 2% of the ocean floor is filled with coral, but the branching structures — shaped like everything from reindeer antlers to human brains — sustain a quarter of all marine species.
Volkswagen has agreed to pay up to 127 million Australian dollars ($87 million) to settle an Australian class action stemming from the 2015 diesel emissions scandal, the German automaker and a lawyer said Monday.
Some operators are cashing in on the CBD craze by substituting cheap and illegal synthetic marijuana for natural CBD in vapes and edibles such as gummy bears, an Associated Press investigation has found.
Right-wing provocateur Milo Yiannopoulos has a whole new reason to cry: The former Breitbart contributor and darling of the right now finds himself denied entry to a furry convention.