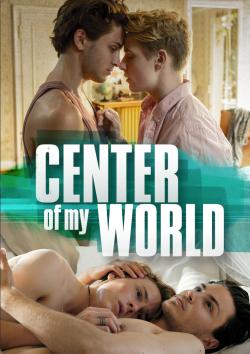 TLA

Presents

CENTER OF MY WORLD

On DVD October 10

After a summer away at camp, Phil returns home to find that his mother and twin sister aren't speaking to one another. Not willing to confront his family during the last days of the summer holidays, Phil escapes to hang out with his best friend, Kat, eating ice cream and playing dress- up. As the school year begins, a new student arrives - the handsome and mysterious Nicholas. Smitten, Phil watches his crush as he runs around the track after school, and is thrilled when Nicholas returns his feelings. However, when first love's volatility comes to light, Phil realizes he must deal with the problems of his past in order to deal with the issues of his present.

Enter to win!

Thanks for visiting EDGE!
Enter this contest
If you already have an account with EDGE, all you need to do is log in; we'll pull your address information from your account and simply ask you to verify it. If you do not yet have an account with us, register now! It's easy and free, and you'll never have to type in your personal information again. If you prefer to enter this information manually, you can use the manual entry link below.
Register
Manual Entry
Click here for contest rules.
* Please be aware that creating multiple accounts for the same person will disqualify you.