Gay Philadelphia: The Latest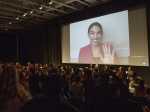 None of these is legit, even though they were shared widely on social media. The Associated Press checked these out. Here are the real facts.
Several Democratic presidential candidates are spending the long holiday weekend on the campaign trail, while a Republican has announced he's creating an exploratory committee for a possible 2020 run.
ope Francis has defrocked former U.S. Cardinal Theodore McCarrick after Vatican officials found him guilty of soliciting for sex while hearing confession and sexual crimes against minors and adults, the Holy See said Saturday.
President Donald Trump declared a national emergency along the southern border and predicted his administration would end up defending it all the way to the Supreme Court.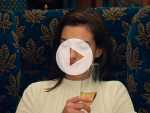 Anne Hathaway - recipient of the Human Rights Campaign's "National Ally for Equality" award - co-stars with Rebel Woilsonin the MGM movie "The Hustle." Check out the new trailer!
Fear washed over Travis Kauffman as he wrestled with a thrashing mountain lion that attacked him on a Colorado mountain trail, but then his fighting instinct took over as he found its neck with his foot and suffocated the young cat.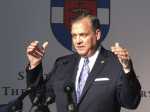 A prominent leader in the Southern Baptist Convention said he was wrong to support a Kentucky pastor accused of covering up sex abuse.
When you want results in a polarized Washington, sometimes it pays to simply leave the professionals alone to do their jobs.
The frantic calls started pouring in at 1:24 p.m. A gunman was shooting people inside a sprawling manufacturing warehouse in Aurora, Illinois.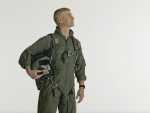 A federal judge on Friday ordered the U.S. Air Force to temporarily stop discharging service members who are HIV-positive, ruling that it's working under a policy that is "irrational" and "outdated."
Chicago police late Friday released without charges two Nigerian brothers arrested on suspicion of assaulting "Empire" actor Jussie Smollett and said they have new evidence to investigate as a result of questioning them.
Florian Henckel von Donnersmarck — the director of "The Lives of Others" and "The Tourist" — has created yet another film that will surely be remembered. Exactly how one will remember it... well, that's a matter of interpretation.
As a presidential candidate, Trump had assailed the $1 trillion annual deficits under President Barack Obama and had said that as president he could wipe out all the debt. Now, Trump is projecting that his own annual deficits will top $1 trillion.
Hospitalized patients who harbor certain superbugs can cut their risk of developing full-blown infections if they swab medicated goo in their nose and use special soap and mouthwash for six months after going home, a study found.
A personal account of how medical bills can amplify the struggle families face during a critical illness.
Here are some of the most common car-shopping mistakes people make when buying or leasing a car. Avoid them and you'll have a better car-buying experience.
Fashion feels good: there were some moments of genuine, happy emotion at New York Fashion Week. Here are a few feel-good moments of the week:
Phone batteries dying, sticking to plans, and slow WiFi — these are just some of the modern causes of stress plaguing Americans today, according to new research.
A few days in Milwaukee reveal a round-up of lively LGBTQ-friendly bars, local eats, culture, and most of the time... snow.
For Valentine's Day, Susanne Bartsch produced Kabaret Boom, held at Top of The Standard in New York. Guests included DJ Aquaria, Dirty Martini, and a special appearance from pop star Kim Petras.