Gay Philadelphia: The Latest
Students from the West Linn High School in Oregon organized a walkout on November 8 to protest what they claim to be unsafe conditions for LGBTQ+ students.
The latest event organized by Super Happy Fun America, originators of Straight Pride, took place in Dallas, TX Saturday, and was attended by just two SHFA members. Read more here.
One of the best and most important films in a year of impressive and urgent films is Todd Haynes' eye-opening and wholly engrossing "Dark Waters." EDGE talks to the "Carol" director about his provocative new film.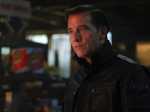 Variety is reporting that actor Clive Owen has been tapped to play former President Bill Clinton in the upcoming third season of "American Crime Story," which will be titled "Impeachment."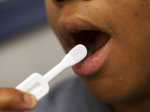 Mailing free home HIV tests to high-risk men offers a potentially better strategy for detecting infections than usual care.
Many older American adults may inaccurately estimate their chances for developing dementia and do useless things to prevent it, new research suggests.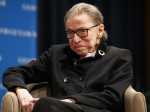 Justice Ruth Bader Ginsburg is back on the Supreme Court bench after missing time last week with what the court described as a stomach bug.
It's not just artisanal wedding cakes and messing on T-shirts; now a printer in Alabama has turned down a job printing a student magazine, saying it is a "Christian company." The edition in question included LGBTQ content.
President Donald Trump suggested Monday he might be willing to offer written testimony in the House impeachment inquiry over whether he pressured Ukraine's president to investigate Joe Biden and his son while withholding aid to the country.
Calling Australia's wildfires a "little taste of God's judgement," former rugby star Israel Folau told churchgoers that the disaster was not a "coincidence," but rather God's way of lashing out at the country over same-sex marriage.
Barrie Drewitt-Barlow, 50, famed as one half of the couple that became known as Britain's "first gay fathers," is now dating a man half his age. And the man in question happens to be the 25-year-old openly bi ex-boyfriend of his daughter.
This comedy-drama satirizes the conflict in the Middle-East by showing us people whose lives are affected by politics but fundamentally don't care about it.
A new campaign focused in Massachusetts and Rhode Island tells customers they can no longer nest their iced drinks in a second, foam cup for extra insulation as the company moves to eliminate its polystyrene cups.
At least 60 percent of U.S. Superfund sites are in areas vulnerable to flooding or other worsening disasters of climate change.

If true, it would be a figure both staggering and significant to the unfolding debate, as Americans try to understand how Warren's brand of a single-payer health system could affect their pocketbooks.
Ford is unveiling its first all-electric SUV, marking the start of an avalanche of battery-powered vehicles coming from mainstream and luxury automakers during the next two years that industry analysts say will boost electric vehicle sales.

If you want to make a lasting impression when giving someone a gift for the holidays, you may want to steer clear of big-box stores.
Many patients, who may have records scattered across doctors' offices, labs, hospitals and clinics, say responses from health care providers can range from sluggish to churlish.
Wondering where to go if you're an "IFNJ"? How about volunteering in a relaxation location. Or if you're an "INTP," consider a secluded retreat.
The Admiral Duncan, a gay bar in Soho, London, received a postcard seemingly from the Phillippines, claiming "Old Compton Street was much better before you lot turned it into a gay street."