Top Story
Aaron Schock is back in the news for being photographed at a LA gay hang out with a Speedo-clad companion.
Donald Trump Jr. has a book coming out later this year featuring his "views and perspectives" on the political scene and his father's presidency.
Guy Ritchie's "Aladdin" is a very lukewarm take on a very old tale. Don't go in expecting a new experience and you won't be disappointed.
Things got wild on the latest episode of "The Bachelorette" and of course two stars from "RuPaul's Drag Race" were involved.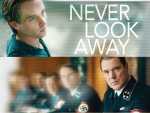 An epic yet intimate tale about the transcendent nature of art, spanning several decades and delving into the infrequently-probed world of post-WW2 survival for Germany's ordinary citizens.
The Jonas Brothers are the latest celebs to participate in out comic Billy Eichner's "Billy on the Street."