Top Story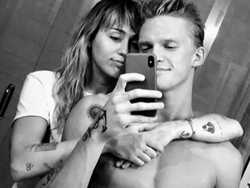 Justin Bieber suggested a double date with his pal Cody Simpson, who is dating Miley Cyrus, before leaving a remark about the Australian singer's package.
1 thru 10 of 14212 Stories
Martin Scorsese said Sunday he's keeping an open mind about the cinema "revolution" sparked by the rise of video streaming services, as his Netflix-backed mafia epic "The Irishman" closed the London Film Festival .
The first weekend was no fluke: "Joker" is a hit.
Lasseindra Ninja brings vogue to young queer folk of French Guiana in "Fabulous."
The film's portrait of village life is both affectionate and unsparing, but it's a beautifully rendered work of cinema that benefits from the performances of its cast as well as a lush, evocative score.
This is a future favorite that's landed in the here and now: Don't miss it.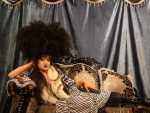 A look at some of the larger-than-life characters that make up the very diverse LGBTQ community in Japan.
Argentinian gay auteur Marco Berger's latest movie is a slow-burning and extremely sensual romance.
Variety is reporting that "Pose" star Billy Porter is currently in talks to join a reimagining of the classic tale "Cinderella" for Sony, possibly for the role as the fairy godmother.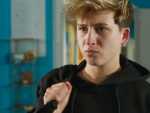 Writer-director Margherita Ferri presents a complex portrait of a young trans athlete in a remote Italian town in "Zen in the Ice Rift."
File this 1972 potboiler under the "What the Hell Am I Watching?"
1 thru 10 of 14212 Stories