Top Story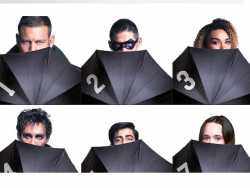 Netflix's "The Umbrella Academy," which is now streaming, is the company's answer to its Disney/Marvel problem.
1 thru 10 of 13328 Stories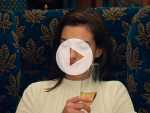 Anne Hathaway - recipient of the Human Rights Campaign's "National Ally for Equality" award - co-stars with Rebel Woilsonin the MGM movie "The Hustle." Check out the new trailer!
Florian Henckel von Donnersmarck — the director of "The Lives of Others" and "The Tourist" — has created yet another film that will surely be remembered. Exactly how one will remember it... well, that's a matter of interpretation.
"Bohemian Rhapsody" is nearly parodic in its adherence to the music biopic structure. It is a poorly assembled nostalgic ploy of a movie that attempts to tricks you into enjoying it based purely on the allure of Queen's music.
This film has a horrific pull about it: The fascination of watching incredibly vicious people do ever-more repugnant things. Most of those things don't make much sense, but the cast allow the movie to succeed.
Death, racism, Nazis, refugees, and menstruation are the subjects of this year's powerful and fascinating Oscar Nominated Documentary Shorts.
Christophe Honoré ("Man at Bath") writes and directs this stylish film, which has shades of films like "Longtime Companion" and "Buddies," but also marks out its own distinctive territory.
A wonderful doc on Andy Sweet's captivating photographs of Miami Beach before even the gays found it.
When Rachel Weisz walked the red carpet at the BAFTAs last Sunday night, a fan asked her if she would say the word "Gay Rights." When she did, a meme was born.
Would anyone — anyone at all — like to thank the academy?
Responding to widespread backlash to the fact that four Oscars will be presented during commercial breaks at the 91st Academy Awards, the film academy has issued a statement.
1 thru 10 of 13328 Stories