1 thru 10 of 7235 Stories
Advocates for legalizing marijuana have long argued it would strike a blow for social justice after a decades-long drug war that disproportionately targeted minority and poor communities.
Emergency room patients increasingly leave California hospitals against medical advice, and experts say crowded ERs are likely to blame.
Daylight saving time is an artificial way of adjusting time, but nothing changes when the sun rises and sets.
You won't pay for health care in retirement with one lump sum. That's the way these expenses are often presented, though, and the amounts are terrifying.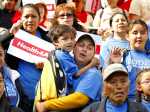 California lawmakers are considering proposals that would make the state the first in the nation to offer government-funded health care to adult immigrants living in the country illegally. But the decision on who to cover may come down to cost.
The Vashon Island School District has seen a significant increase in fully immunized children.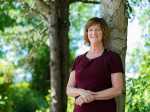 Washington State residents thought they had purchased health insurance through an online site. But when it was time to pay the bills, they learned that the products they bought weren't insurance at all.
For more than two decades, Nancy Mace did not speak publicly about her rape. In April, when she finally broke her silence, she chose the most public of forums — before her colleagues in South Carolina's legislature.
The health care debate has Democrats on Capitol Hill and the presidential campaign trail facing renewed pressure to make clear where they stand.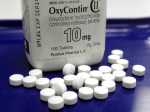 Five more state attorneys general announced legal filings Thursday seeking to hold the company that makes OxyContin responsible for an opioid addiction crisis that's now the leading cause of accidental deaths across the country and in many states.
1 thru 10 of 7235 Stories