Top Story
Some operators are cashing in on the CBD craze by substituting cheap and illegal synthetic marijuana for natural CBD in vapes and edibles such as gummy bears, an Associated Press i...
1 thru 10 of 49938 Stories
Two Pulse nightclub shooting survivors organized a march last Saturday to connect so-called "overcomers" of homosexuality. This takes place shortly after a petition has gained thousands of signatures to ban conversion therapy.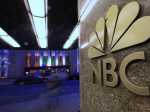 Comcast's NBCUniversal said Tuesday that its upcoming streaming service will be called Peacock, in an homage to NBC's logo. It will become the home for some of the company's most popular shows, including "Parks and Recreation" and "The Office."
Cokie Roberts, the daughter of politicians who grew up to cover the family business in Washington for ABC News and NPR over several decades, died Tuesday in Washington of complications from breast cancer.
A forum on LGBTQ issues featuring the presidential contenders for next year's elections is set to be hosted by "Pose" star Angelica Ross.
He's openly gay. He's married. And he's making history by running for the governorship of the state that gave us Mike Pence.
Right-wing provocateur Milo Yiannopoulos has a whole new reason to cry: The former Breitbart contributor and darling of the right now finds himself denied entry to a furry convention.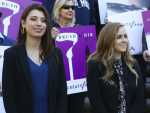 The free speech rights of two Christian artists who make wedding invitations were violated by an anti-discrimination ordinance in Phoenix that makes it illegal to refuse service to same-sex couples for religious reasons, the Arizona Supreme Court ruled.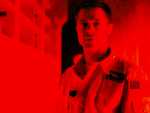 Brad Pitt, star of the new space movie "Ad Astra," had a burning question for a real-life astronaut.
Between an offensive tweet and a significant revision, The New York Times' handling of a new sexual misconduct allegation against Supreme Court Justice Brett Kavanaugh attracted almost as much attention as the accusation itself.
Facing thousands of cheering supporters in the nation's largest city, Democratic presidential contender Elizabeth Warren decried Trump as "corruption in the flesh" and outlined her plans to root out corruption in the White House, Congress and courts.
1 thru 10 of 49938 Stories