Gay Philadelphia: The Latest
Consumers will have more health insurance choices next year under the Obama-era health care law and premiums will dip slightly for many customers, the Trump administration announced Tuesday.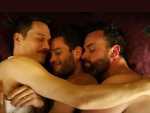 Dekkoo's new drama follows three men who embark on a three-way relationship. But when two older men bring a younger third into their floundering marriage, are they starting something new - or delaying the inevitable? Series creator Matthew Lynn weighs in.
Out actor Luke Evans took to Instagram Monday to celebrate that he can "finally" see his abs, sharing a shirtless workout pic to his 2.3 million followers.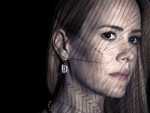 After appearing in every single season of FX's anthology series "American Horror Story," Sarah Paulson revealed last week she won't pop up in the currently-airing ninth season "AHS: 1984," despite suggesting she would.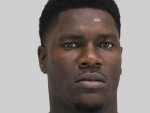 A man charged with felony aggravated assault in the beating of a Dallas transgender woman has been convicted of misdemeanor assault.
Music artist and actress Queen Latifah is among the honorees being recognized by Harvard University for their contributions to black history and culture.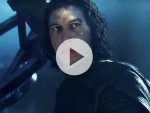 The final trailer for the "Star Wars: The Rise of Skywalker" debuted Monday night, offering montages of epic cosmic combat and a fleeting glimpse of the late Carrie Fisher as Princess Leia embracing Daisy Ridley's Rey.
Actress Alexis Bledel has been bookish and sweet on "Gilmore Girls" and "Sisterhood of the Traveling Pants." But the actress herself is now officially dangerous.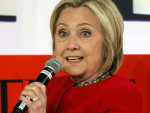 Some Democrats are putting up caution signs for Hillary Clinton as she wades into presidential politics by casting 2020 candidate Tulsi Gabbard as a "Russian asset," mocking Trump's dealings with a foreign leader and drawing counterattacks from both.
Prime Minister Justin Trudeau won a second term in Canada's national elections Monday, losing the majority but delivering unexpectedly strong results despite having been weakened by a series of scandals that tarnished his image as a liberal icon.
Called by some the "gay Olympics," World Pride is one of the LGBTQ+ community's fastest growing event. In 2023, Sydney, Australia will play host in a huge victory for the community down under. Read more about the upcoming event here.
Philadelphia, PA
Pennsylvania Ballet Artistic Director Angel Corella kicks off the company's 2019-20 season with "Don Quixote," which he first staged in 2016 and continues to polish.
The story of Brazil's most famous transgender activist and mentor.
WikiLeaks founder Julian Assange appeared in court Monday to fight extradition to the United States on charges of espionage, saying he needed more time to prepare his case.
The United States and the U.K. say they have exposed how a group of Russian hackers hijacked the tools of their Iranian counterparts to attack dozens of countries around the world.

Under the Affordable Care Act, nonprofit hospitals are required to provide free or discounted care to patients of meager incomes — or risk losing their tax-exempt status. These price breaks can help people avoid financial catastrophe.
A pickup truck driver accused of causing a collision that killed seven motorcyclists in New Hampshire has been indicted on 23 charges saying he negligently caused the deaths and was under the influence of one or more drugs at the time.
Thousands of restaurants are experimenting with virtual spinoffs tucked inside their own kitchens. Others are opening "ghost kitchens," where food is prepared strictly for delivery or pick-up.

Chris Hemsworth's latest workout video is...a steamy one!
Filmmaker al.dome documents an epic trek through Norway's countryside in this short video.

Frank Ocean's Blonded brand is set to host a queer club night called PrEP+, so named for the HIV prevention drugs, and to imagine what the 80s would have been like if PrEP had existed then.