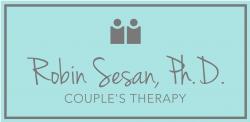 The Brandywine Center
2500 Grubb Road
Suite 240
Wilmington Delaware 19810

Description
Do you and your partner get caught in the same old argument over and over, again and again?

Do you feel distant or disconnected?

Do you feel criticized, nagged, misunderstood or dismissed?

Do you have trouble talking to each other?

Does your relationship lack affection, emotional intimacy or sex?

Have you have lost trust in your partner?

Do you no longer feel the spark you once had or long for a spark that was never there?

If you answered yes to any of these questions, please contact me at The Brandywine Center so I can help!

If you are experiencing any of these or other problems in your relationship, you are not alone. Relationships can be challenging. As an experienced Psychologist and Certified Emotionally Focused Couple's Therapist, I help many couples find their way back to closeness and connection.