Top Story
UK's Channel Four released a first-look trailer and a still from Russell T. Davies' new series "It's A Sin."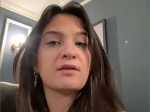 The very public battle between Kellyanne Conway and her 16-year old daughter Claudia came to a head this week.
All eleven seasons of "Modern Family" will be available next month on both Disney's Hulu and NBCUniversal's Peacock in what appears to be a unique and unusual deal.
On Monday, the "Dallas Buyers Club" star recalled to Jimmy Fallon what it was like entering into the thick of the COVID-19 pandemic.
The teen abortion drama "Never Rarely Sometimes Always" landed a leading seven nominations, Chadwick Boseman was posthumously nominated and women dominated the best director category in the Film Independent Spirit Awards nominations announced Tuesday.
TMZ is reporting that Elliot Page has filed divorce from his wife Emma Portner after marrying three years ago.