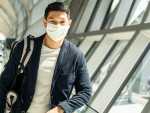 A vaccine passport "could be the golden ticket to rebooting travel," but how long will it take to get the double dose, and what technology is being developed to prove it?
There is some evidence that a new coronavirus variant first identified in southeast England carries a higher risk of death than the original strain.
Worried that your second vaccine dose may not be available? Experts weigh in on the efficacy of mixing the Pfizer and Moderna vaccines.
Dozens of facilities have cropped up around the U.S. to address a puzzling aspect of COVID-19 — the effects that can stubbornly afflict some people weeks or months after the infection itself has subsided.
The race against the virus that causes COVID-19 has taken a new turn: Mutations are rapidly popping up, and the longer it takes to vaccinate people, the more likely it is that a variant that can elude current tests, treatments and vaccines could emerge.
"Masks and social distancing will need to continue into the foreseeable future — until we have some level of herd immunity," said Dr. Preeti Malani, chief health officer at the University of Michigan. "Masks and distancing are here to stay."
Not only are doctors having trouble getting vaccine for patients, but many of the community-based physicians and medical staff that aren't employed by hospitals or health systems also report mixed results in getting inoculated.
After someone recovers, their immune system should keep them from getting sick again right away. Scientists still don't know exactly how long this immunity lasts or how strong it is.
Health experts say it's vital that these expanded venues be prepared to handle rare but potentially life-threatening allergic reactions.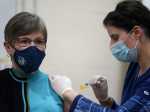 If trials can't go forward, that could very well have an impact on the world's supply of covid vaccines and eventually on vaccine prices, especially if booster shots are needed in years to come.