1 thru 10 of 2592 Stories
A TV journalist known for confronting would-be child predators has been snared himself in a police investigation alleging he wrote bad checks for $13,000 worth of marketing materials.
Caitlin Hyland's New Hampshire jail cell looks like those of many of her fellow inmates, featuring family photos, a few books and a cot. But one thing sets it apart: The cage on the floor for a 10-week-old puppy.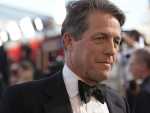 British actor Hugh Grant has a plea for the thief who broke into his car: Please return the script that inside.
A man with a knife rushed on to the stage during the finale of a charity event and stabbed a Polish mayor in the abdomen Sunday, leaving the politician in very serious condition in an attack that Polish media said had a political element.
The man who shot and killed a rookie California police officer left a letter on the bed in the home where he lived claiming police bombarded him with ultrasonic waves, officials said.
The man suspected of kidnapping a Wisconsin teenager and killing her parents with a shotgun nearly three months ago appears to have led an unremarkable existence.
The key accuser in the sex abuse case against ex-Cardinal Theodore McCarrick has met with New York City prosecutors.
Jayme Closs, 13, was skinny, disheveled and wearing shoes too big for her when she approached a stranger and pleaded for help Thursday in the small, isolated north woods town of Gordon, where police said she was being held by Jake Thomas Patterson.
A gunman on a bicycle ambushed a rookie policewoman in Northern California, shooting her from the shadows, then reloaded and narrowly avoided wounding others before walking home and calmly watching the chaos he had caused, police said.
A 21-year-old man killed a Wisconsin couple in a baffling scheme to kidnap their teenage daughter, then held the girl captive for three months before she narrowly managed to escape and reach safety as he drove around looking for her, authorities said.
1 thru 10 of 2592 Stories