1 thru 10 of 1248 Stories
Hulu is announcing a new animated series called "The Bravest Knight," which features a young girl and her same-sex parents.
Alabama Public Television has chosen not to air an episode of the PBS children's show "Arthur" because it included a same-sex wedding.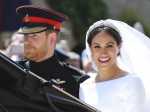 It's been an eventful first year of marriage for Prince Harry and the former Meghan Markle, now known formally as the Duchess of Sussex.
MTV is launching a campaign aimed at stemming the rise of maternal mortality in the U.S.
Amazon met with skepticism from some privacy advocates and members of Congress last year when it introduced its first kid-oriented voice assistant, along with brightly colored models of its Echo Dot speaker designed for children.
Financial planning is daunting enough, but it becomes more complicated and critical when you have a child or family member with special needs.
California has overhauled its sex education guidance for public school teachers, encouraging them to talk about gender identity with kindergartners and give advice to LGBT teenagers for navigating relationships and having safe sex.
Tennessee lawmakers on Tuesday spiked a proposal that would have allowed faith-based adoption agencies to refuse to place children with gay parents and other families because of their religious beliefs.
The World Health Organization has issued its first-ever guidance for how much screen time children under 5 should get: Not very much, and none at all for those under 1.
Mayor Pete has not been coy about the fact that he is gay, and he has been equally forthright about his status as a happily married man. But just who is his husband, Chasten Buttigieg?
1 thru 10 of 1248 Stories