School lunch menus already have Meatless Mondays and Taco Tuesdays. Now some may get Trade Mitigation Thursdays.
The Republican mayor of a small New Jersey town is coming under fire this week after vocalizing his opposition to a state law that requires middle schools and high schools to learn about LGBTQ history.
With a bit of planning, breakfast can be a great opportunity to get dairy, fiber, fruits and even vegetables into a child's diet. And it doesn't have to be complicated.
In a new profile piece for Men's Health, NFL superstar Tom Brady opened up about his family life, specifically about how one of his sons isn't into playing sports.
Kansas' child welfare agency has drafted guidelines urging foster parents to allow LGBTQ kids in their care to "express themselves as they see themselves," riling conservatives.
"Queer Eye" star Karamo Brown is calling out Mario Lopez for his controversial comments he recently made when speaking with conservative pendant Candice Owens on her YouTube show.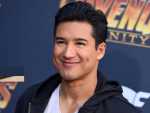 Mario Lopez apologized Wednesday for telling conservative commentator Candace Owens that it's "dangerous" and "alarming" for parents to honor the wishes of young children who identify with a gender other than the one assigned at birth.
Mario Lopez won't be saved by the bell for comments he recently made about transgender children.
Lesbians and single women in France may soon have access to medically assisted reproduction for the first time.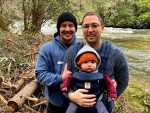 A same-sex couple in Georgia said in a lawsuit filed Tuesday that the U.S. State Department is unconstitutionally refusing to recognize their daughter's rightful American citizenship.