1 thru 10 of 6096 Stories
Iran's president called Sunday on Western powers to leave the security of the Persian Gulf to regional nations led by Tehran,
The World Health Organization has issued an unusual statement raising questions about whether Tanzania is covering up possible cases of the deadly Ebola virus,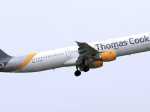 More than 600,000 travelers with Thomas Cook were on edge Sunday wondering if they will be able to get home as one of the world's oldest and largest travel companies teetered on the edge of collapse.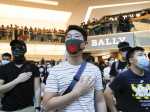 Protesters in Hong Kong trampled a Chinese flag, vandalized a subway station and set a fire across a wide street on Sunday, as pro-democracy demonstrations took a violent turn once again.
After two years on the run with the Islamic State group, Um Mahmoud just wanted to return home.
Iran's powerful Revolutionary Guard is ready for combat and "any scenario," its chief commander said Saturday.
Colombia's president compared Nicolás Maduro to Serbian war criminal Slobodan Milosevic as he goes on a diplomatic offensive to corral the Venezuelan socialist.
Protesters in Hong Kong burned a Chinese flag and police fired pepper spray Saturday in renewed clashes over grievances by the anti-government demonstrators.
The Pentagon on Friday announced it will deploy additional U.S. troops and missile defense equipment to Saudi Arabia and the United Arab Emirates.
Indonesia's president urged lawmakers on Friday to delay a vote on a proposed new criminal code amid mounting criticism of the bill, which opponents say threatens democracy and discriminates against minorities.
1 thru 10 of 6096 Stories