1 thru 10 of 6474 Stories
More Democrats are calling — and more loudly — for impeachment proceedings against President Donald Trump after his latest defiance of Congress by blocking his former White House lawyer from testifying.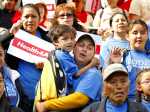 California lawmakers are considering proposals that would make the state the first in the nation to offer government-funded health care to adult immigrants living in the country illegally. But the decision on who to cover may come down to cost.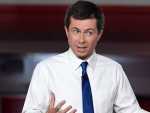 Whether to appear on the nation's top-rated cable news channel has become an unlikely marker for the divergent strategies top Democrats vying for the White House are employing.
President Donald Trump voiced confidence Monday in his ability to win a repeat victory in Pennsylvania in 2020 and took a fresh swipe at one of his leading Democratic rivals.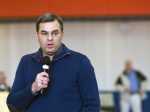 A Republican congressman from Michigan on Saturday became the first member of President Donald Trump's party on Capitol Hill to accuse him of engaging in "impeachable conduct."
Democratic presidential candidate Pete Buttigieg jabbed at President Trump during a Fox News town hall, saying he understands why people and the media are "mesmerized" by his tweets because "it is the nature of grotesque things that you can't look away."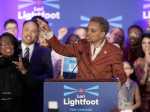 Lori Lightfoot will have a powerful ally after she's sworn in Monday as Chicago mayor in seeking to fulfill a campaign promise to overhaul the Police Department in the nation's third-largest city: a judge with authority.
Former President Jimmy Carter carved an unlikely path to the White House in 1976 and endured humbling defeat after one term. Now, six administrations later, the longest-living chief executive in American history is re-emerging from political obscurity,
His party may be enraged by Donald Trump's presidency, but Democratic presidential candidate Joe Biden insisted Saturday that Democrats will not defeat the Republican president if they pick an angry nominee.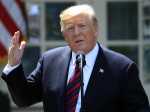 For all of President Donald Trump's talk of winning, his lawyers are using a legal argument that many scholars say is a pretty sure loser as his team tries to defy congressional attempts to investigate him.
1 thru 10 of 6474 Stories