1 thru 10 of 1751 Stories
The United Methodist Church will soon decide how to address deep divisions over same-sex marriage and gay ministers serving in the clergy.
Pope Francis is hosting a four-day summit on preventing clergy sexual abuse, a high-stakes meeting designed to impress on Catholic bishops around the world that the problem is global and that there are consequences if they cover it up.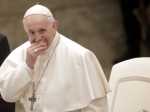 Pope Francis is asking for prayers for this week's sex abuse summit at the Vatican, calling abuse an "urgent challenge of our time."
Organizers of Pope Francis' summit on preventing clergy sex abuse will meet this week with a dozen survivor-activists who have come to Rome to protest the Catholic Church's response to date and demand an end to decades of cover-up by church leaders.
A gay French writer has lifted the lid on what he calls one of the world's largest gay communities, the Vatican.
ope Francis has defrocked former U.S. Cardinal Theodore McCarrick after Vatican officials found him guilty of soliciting for sex while hearing confession and sexual crimes against minors and adults, the Holy See said Saturday.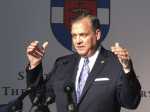 A prominent leader in the Southern Baptist Convention said he was wrong to support a Kentucky pastor accused of covering up sex abuse.
A Catholic mother says a federally funded South Carolina foster agency abruptly stopped working with her and won't allow her to foster children because she's "not the right kind of Christian."
At the world's largest pilgrimage in Prayagraj in northern India, tens of millions of Hindu faithful travel to the sacred sangam — the confluence of three holy rivers — to take a dip.
Chris Pratt is responding to Ellen Page, who called out the "Guardians of the Galaxy" actor for attending Hillsong Church, which the "Juno" star said is "infamously anti-LGBTQ."
1 thru 10 of 1751 Stories