Felix Gray: Computer Glasses for a New Generation
Are you one of the 43 percent of Americans who spend most of the day in front of a computer? Well, it's likely not just the political climate that's giving you a headache as you scroll through the day's news or the dozens of emails infiltrating your Inbox.

If you've experienced eye fatigue, dry eyes, headaches or blurred vision, you might be suffering from the effects of overexposure to the artificial light emitted from your digital devices, particularly high-energy blue light and screen glare. But it's not all bad news. A portion of blue light on the spectrum is actually a good thing. What's a fashion-savvy computer user to do? Fortunately, Felix Gray has arrived.

The brainchild of David Roger and Chris Benedict, two entrepreneurial millennials who were starting to feel the strain of staring at computer monitors for 12+ hours a day as financial analysts.

"We started Felix Gray because we stared at computers all day, every day, and we felt the negative effects," says Roger. "Many of our friends and colleagues shared similar sentiments. We kept questioning why a popular solution didn't already exist. So we created Felix Gray with the idea of marrying fashion with function to create a beautiful and effective pair of computer glasses."

After a year of research, development and setting up a supply chain, the duo began beta-testing the glasses in front of more than 1,000 professionals across teach and finance companies in New York and the results were promising - the majority of participants had experienced symptoms of Digital Eye Strain and were looking for an elegant solution.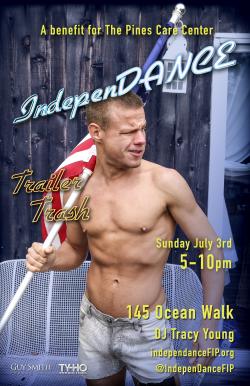 Eye Protection X 3
Felix Gray glasses protect your eyes in three different ways:

Blue Light Filtration
Blue light exists on the farthest, highest end of the visible light spectrum. What does that mean? We all know ultraviolet (UV) light is damaging and blue light is its neighbor on the spectrum. And it's not just computers. With the advancement of LED technology, which has escalated dramatically due to its energy efficiency, now blue light is being emitted from everyday bulbs throughout your home and work environment.

With potential symptoms such as digital eye strain, macular degeneration and poor sleep, one of the best solutions is computer glasses. Felix Gray's proprietary lenses filter blue light without compromising on style by utilizing a naturally occurring eye pigment and synthesizing it in higher volume. This is combined with other materials to create a clear lens.

Glare Reduction
Do you have digital eye strain or computer vision syndrome? It's not just that you're bored at your desk job - this is legit! And although we can't take the heat for your two-hour lunch breaks, we can recommend computer glasses with an anti-reflective (AR) coating.

According to Felix Gray, AR lenses "virtually eliminate glare by allowing more light and less artificial feedback directly into your eye from a single angle. This optimizes visual acuity, which means you can see more clearly and with less stress on the eye's ciliary muscles."

Tip: if you're going to work after hours, don't do it in the dark - regardless of what sites you might be surfing! Keep the lights on while you're in front of the computer to reduce glare.

Optional Magnification
Felix Gray glasses are non-prescription, but for those workhorses who rarely look away from the computer or enjoy settling in for a long read on a tablet device or picking up a good old-fashioned book (remember those?), magnified lenses (ranging from +.25 to +2.5) are also available.
Style and Substance
Felix Gray elevates their frames by paying tribute to some of the world's most inspiring scientists and advancers of technology and handcrafting each from premium Italian acetate:

Turing - Round shape and barrel hinges, named after Alan Turing, the "godfather of modern day computer science."

Nash - Square frames with a signature keyhole bridge, named after John Nash, Nobel Prize-winning economist and mathematician.

Faraday - A wider, square lens, named after Michael Faraday, who conducted some of the earliest research on electromagnetism.

Roebling - A sophisticated, circular shaped, named after Emily Roebling, who supervised the construction of the Brooklyn Bridge.

Jemison - Classic 50s-style wayfarer frame, named after Mae Jemison, the first African American female to travel into space.

To purchase, visit shopfelixgray.com.


Comments on Facebook