Gay Philadelphia: The Latest
The percentage of TSA airport screeners missing work has hit 10 percent as the partial government shutdown stretches into its fifth week.
At 5:20am Tuesday (Pacific Time), Kumail Nanjiani and Tracee Ellis Ross will announce the nominees for the 2019 Academy Awards, an occasion that will likely focus a hazy Award seasons where there is no clear frontrunner.
The world economy absorbed more bad news Monday: The International Monetary Fund cut its growth forecast for 2019. And China, the world's second-biggest economy, said it had slowed to its weakest pace since 1990.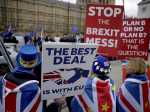 Prime Minister Theresa May on Monday rejected calls to delay Britain's departure from the European Union, and said her Plan B was to get her rejected Brexit deal approved by Parliament after securing changes to a contentious Irish border measure.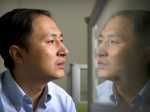 Chinese investigators have determined that the doctor behind the reported birth of two babies whose genes had been edited acted on his own and will be punished for any violations of the law.
For documentary filmmakers, there's no place like the Sundance Film Festival.
More South Korean female skaters are accusing their coaches of sexually abusing them.
As Americans commemorate Martin Luther King Jr., Democratic presidential hopefuls are fanning out across the country to honor the civil rights leader and make themselves heard on the national stage.
A restaurant owned by musician and New Jersey native Jon Bon Jovi is providing free meals to local government workers and their families during the federal government shutdown.
The Razzie Nominations for the worst in film this past year were released on Monday, the day before the Oscar nominations are announced.

British police have spoken with Prince Philip after the husband of Queen Elizabeth II was photographed apparently driving without wearing a seatbelt — just two days after he was involved in a serious car crash.
Philadelphia, PA
Wilma Theater's artistic director Blanka Zizka brings a contemporary twist to her production of Shakespeare's "Romeo and Juliet."
Especially in this particularly putridly patriarchal period in time, there is nothing like having a cuppa with brilliant, wise, spirited old broads who are the best in the business and at the top of their games.
Over the past week and through the weekend, Trump and his team misstated the reality on myriad issues, many connected with the partial government shutdown, Trump's proposed wall and the Russia investigation. Here's a look.
Silicon Valley's notorious nemesis, Margrethe Vestager, plans to end her term as the European Union's antitrust enforcer this year with a bang, laying out a long-term plan to intensify scrutiny of the world's big tech companies.
Challenging the Trump administration on a top consumer issue, leading congressional liberals are proposing legislation that would radically reduce U.S. prescription drug bills by linking prices to lower costs in other countries.
Some new 2019 vehicles offer shoppers a way to get both all-wheel drive and great fuel economy.
Thom Browne provided the biggest spectacle on a relatively quiet day at Paris Fashion Week as some fashion houses decided to switch presentation dates or showing times to avoid Saturday's yellow vest protesters.

Justin Timberlake has pulled some sunshine from his pocket for the patients at a Texas children's hospital.
Travel vlogger Damon Dominique of DamonAndJo heads to Israel and Palestine for a must-watch adventure.
The sky over San Francisco brightened up to welcome 6,000+ people to this year's Women's March. Community activists from every minority group came out to support women across the US!