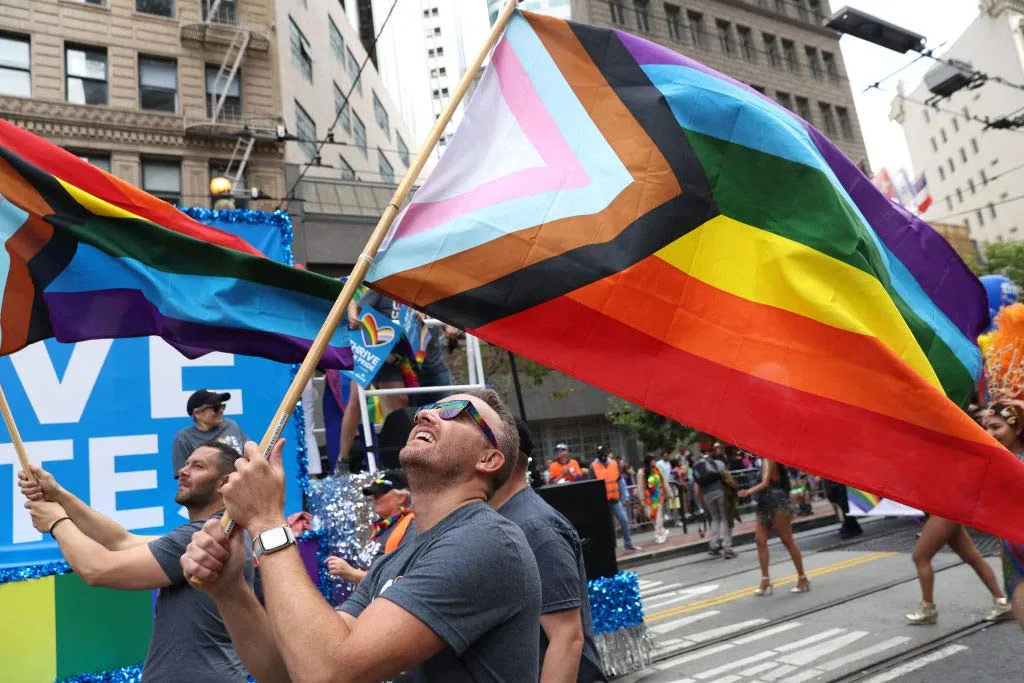 Embassies Urge Hungary's Government to Retract Discriminatory LGBTQ+ Laws Ahead of Pride March
Justin Spike
READ TIME: 2 MIN.
The embassies of 38 countries and more than 10 other cultural institutions urged Hungary's government on Friday to retract laws seen as limiting the rights of the LGBTQ+ community.
This comes ahead of the Budapest Pride march on Saturday.
The joint statement, signed by embassies from countries including the United States, Germany and Ukraine, expressed "full support for members of the lesbian, gay, bisexual, transgender, queer and intersex (LGBTQI+) community in Hungary and their rights to equality and non-discrimination."
They said they were concerned with legislation and political rhetoric in Hungary and elsewhere "that is in tension with principles of non-discrimination, international human rights law and human dignity," and called on governments to cease the stigmatization of LGBTQ+ people and "to eliminate laws and policies that discriminate against them."
Hungary's right-wing government has enacted a series of policies in recent years that critics and rights groups say are cracking down on the rights of sexual minorities in the Central European country.
A law passed in 2021, ostensibly to protect children from pedophilia, forbids the display of homosexual content to minors in media, including television, films, advertisements and literature. It also prohibits LGBTQ+ content in school education programs and forbids public display of products depicting or promoting gender deviation.
The government, led by populist Prime Minister Viktor Orban, portrays itself as a champion of traditional family values, and a defender of Christian civilization from what it calls "gender madness." It has repeatedly said its laws were designed to protect children from "sexual propaganda."
But leaders in many other European countries have spoken out against Hungary's policies and vowed to use institutions in the European Union to roll them back. On April 15, EU countries backed legal action against the Hungarian law in the European Court of Justice, and the bloc's top executive, Ursula von der Leyen, has called the legislation "a disgrace."
But Orban's government says it won't back down. On Thursday, a government office fined Hungary's second-largest bookseller 12 million forints ($35,930) for placing a popular LGBTQ+ graphic novel in its youth literature section, and for failing to place it in closed packaging as required by the 2021 law.
In the joint statement, signed by the embassies of every EU country except Poland, the signees point to the 28th Budapest Pride festival as playing an important role in fighting for "equal treatment and the full protection of the law" for LGBTQ+ Hungarians.
"Budapest Pride has the longest history of such events in the region, and we highlight its role in promoting equality of treatment and social acceptance for all LGBTQI+ persons," the statement read.
---