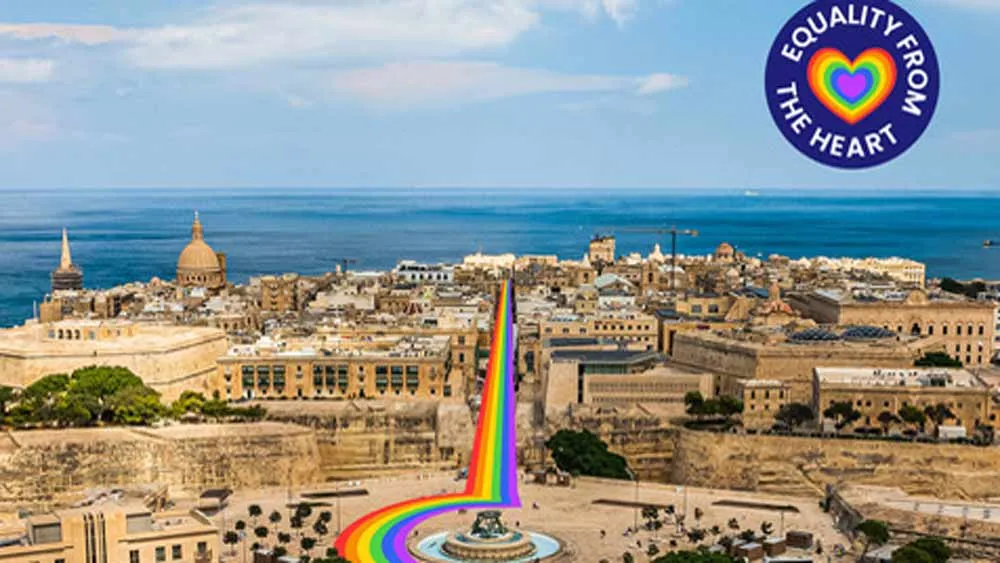 Malta Prepares to Dazzle with EuroPride 2023, Featuring Christina Aguilera
The small island nation in the middle of the Mediterranean Sea is bound to be the greatest show in Europe this September 7 through 17. Over those 10 days, Malta will host EuroPride Valletta 2023 in its capital city, with superstar Christina Aguilera headlining the highly anticipated closing concert on Saturday, September 16.
EuroPride is one of the world's largest LGBTQ+ celebrations, taking place in different European Union nations each year since 1992. It heads to Valletta, Malta for the very first time this summer with the slogan "Equality from the Heart." The incredible variety of events and entertainment includes a human rights conference, free and ticketed concerts, themed parties, and Pride marches in both Valletta and Victoria (on the neighboring Maltese island of Gozo).
In addition to its rich history, Malta has long stood out for its progressive culture and policies on LGBTQ+ equality. The country instituted national anti-discrimination policies in its constitution in 2014, and legalized same-sex marriage in 2017. ILGA-Europe, part of the International Lesbian, Gay, Bisexual, Trans and Intersex Association, has recognized the nation's progress by ranking Malta number one on the Rainbow Europe Map & Index for eight consecutive years, starting in October 2015.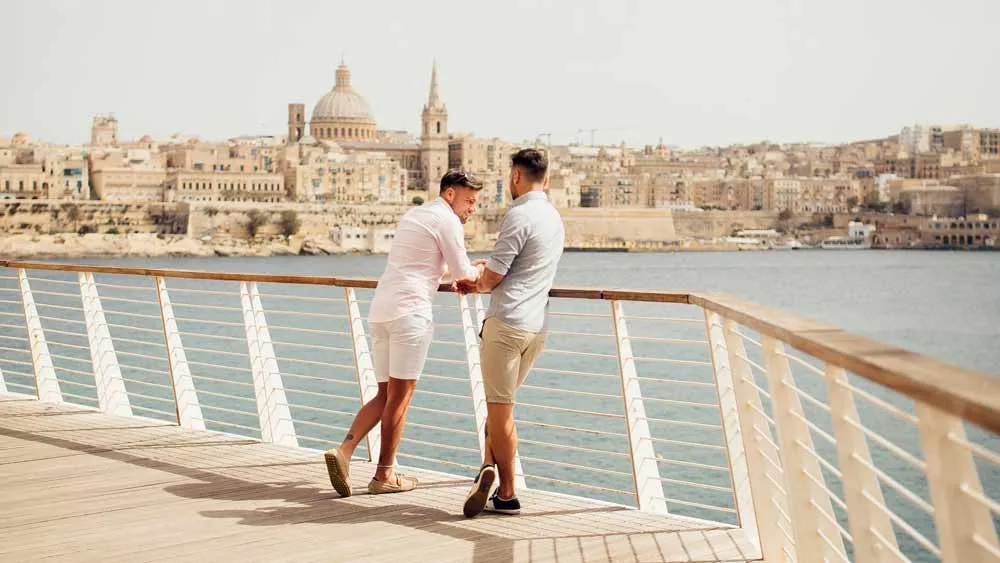 EuroPride Valletta 2023 kicks off with the opening ceremony on Thursday, September 7, and doubles as Malta Pride Week, which traditionally happens each September. For this year's EuroPride celebration, the annual Pride March will travel through Valletta on September 16 and culminate in the "Official EuroPride Valletta 2023 Concert" featuring Aguilera.
In between dazzling opening and closing shows, Gay Malta's ARC (Allied Rainbow Communities) will organize a fabulous array of events.
"We will be partnering with different artists and performers to offer a cultural and artistic program of various genres, including exhibitions, theater, cabaret shows, film, and literary arts throughout the week," said ARC spokesperson Nicholas Bugeja, adding that the program will showcase drag, burlesque, theater, and other forms of performing arts, all led by LGBTQ+ artists.
A "Pride Village" in Valletta will be set up during EuroPride leading up to the Pride March. It will serve as community gathering place, hosting local and international organizations to share their work, sell local merchandise, and build awareness. An LGBTIQ+ at Work Conference, Human Rights Conference, and Interfaith Dialogue will support educational aspects of EuroPride, while several community discussions will address issues spanning trans healthcare, gender neutrality in language, and abortion and the queer community.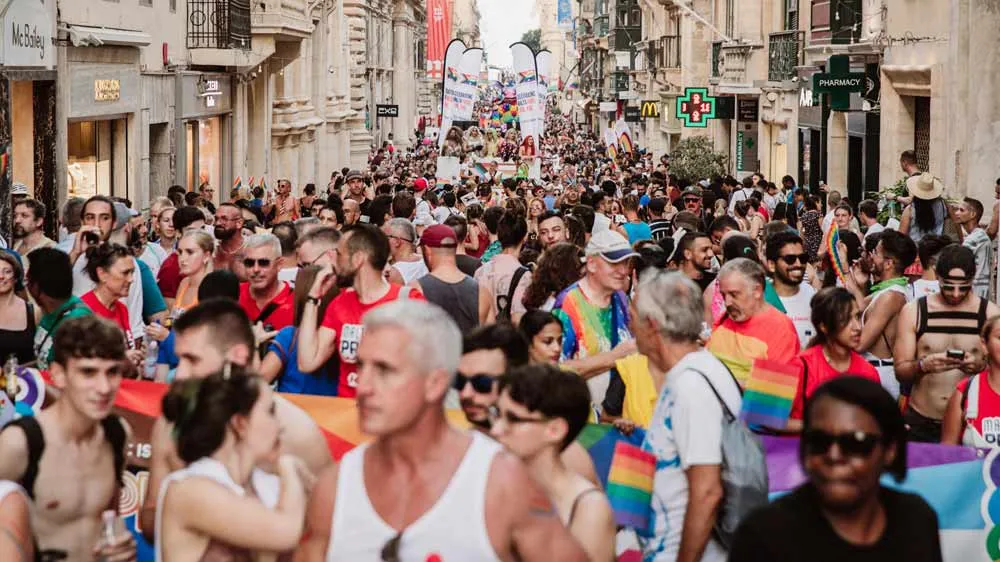 Many of the top events will put celebration and fun front and center, from drag bingo, a harbor boat parade, and pool and beach parties with top DJs to a Gozo nature walk, Eurovision night, and the Malta Philharmonic Orchestra performing "the great queer classics." Fashion and performance will feature prominently, as will art and photography exhibits in locations around Malta.
The main EuroPride Valletta March will top off the festival with a huge parade through the streets of Valletta and Floriana. It's planned as a family-friendly procession of floats, performers, musicians, and more, joined by EuroPride partners, human rights organizations, and governmental entities, all heading to the Granaries in Floriana for the grand finale concert starting at 7:30 pm.
A week earlier on September 9, the Gozo Pride March & Concert will take place in Victoria, just a short ferry ride from Valletta. Revelers there will enjoy a tremendous lineup of bands, dancers, and other featured performers.
EuroPride Valletta 2023 organizers are eager to welcome many thousands of travelers from around the world to experience Malta, the compact archipelago situated between Europe, the Middle East, and North Africa. Local leaders are proud to host members and allies of the LGBTQ+ community with this special opportunity to gather and celebrate in a safe environment where people are free to be themselves, while also providing a forum where queer human-rights issues can be addressed.
Visit europride2023.mt for tips on traveling to Malta (including 15% discounts on Air Malta with the code EURPRIDE23), planning your stay, and other traveler info.
Read more about Malta: The Hidden LGBTQ Gem of the Mediterranean.
---
Kelsy Chauvin is a writer, photographer and marketing consultant based in Brooklyn, New York. She specializes in travel, feature journalism, art, theater, architecture, construction and LGBTQ interests. Follow her on Instagram and Twitter at @kelsycc.