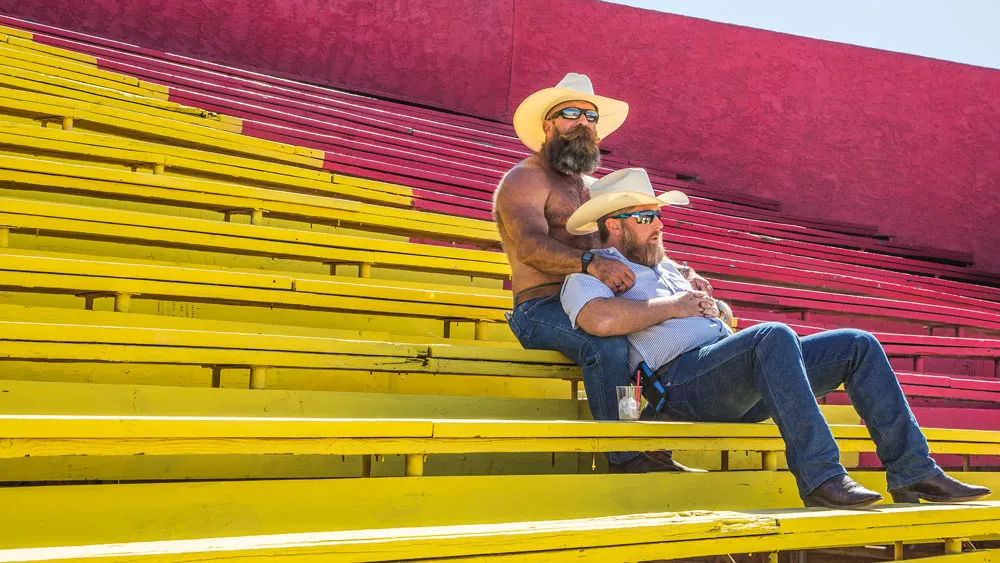 Wyoming GOP Chairman Says Party Should Not Fund Gay Rodeos in State Where There Are None
Apparently no one gave Wyoming State Republican Chairman Frank Eathorne the memo that Wyoming is known as the "Equality State." Wyoming got the moniker for being the first state to give women the right to vote,
At an Aug. 12 Wyoming Republican Central Committee meeting in Laramie, Eathorne dissed the idea of his party giving money to gay rodeos, or any LGBTQ+ cause for that matter.
He claimed, according to the Cowboy State Daily, that the RNC donated to gay rodeo events under the leadership of Chairwoman Ronna McDaniel, along with giving money to LGBTQ causes.
"There's been expenditures made, unbeknownst to us until later discovery, that direct contributions (to) things like gay rodeos and LGBTQ causes has in fact been transacted," Eathorne said Saturday during a meeting of the state Republican Party Central Committee in Laramie.
Eathorne didn't provide any more information about the donations and left Saturday's meeting before being reached by Cowboy State Daily. He also did not immediately respond to a message.
He made the claims after receiving complaints from "Wyoming residents who were concerned about the RNC donations and that he contacted RNC representatives about the matter, but got no clear answer," writes the Cowboy State Daily.
"We've continued to try, we continue to insist that our money be spent on platform items," Eathorne said. "There's plenty of good causes and organizations to support those measures, not those the Democrats support."
"While there are gay competitors in professional rodeo, there are no gay rodeos in Wyoming. Republicans may be funding gay rodeos somewhere, but not here," adds WyomingNews.com.
"Eathorne fears National Republican Committee Director Ronna McDaniel might erect a party tent big enough to include Americans that don't look or sound like his straight, white, cisgender ideal."
Gay rodeos are not exclusive to members of the LGBTQ community, writes WyomingNews.com, "They're open to everyone, including heterosexuals. What other rodeo features women riding bulls and men competing in barrel racing and pole bending? Gay rodeos also feature the 'wild drag race,' where a contestant dressed in drag holds on with all four limbs while a steer tries to shake him off."
---